What is Cement?
Cement is a fine powder, obtained from the calcination at 1,450°C of a mix of limestone, clay, and iron ore. The product of the calcination process is clinker—the main ingredient of cement—that is finely ground with gypsum and other chemical additives to produce cement.
Cement is the most widely used construction material worldwide. It provides beneficial as well as desirable properties, such as compressive strength (construction material with highest strength per unit cost), durability, and aesthetics to a variety of construction applications.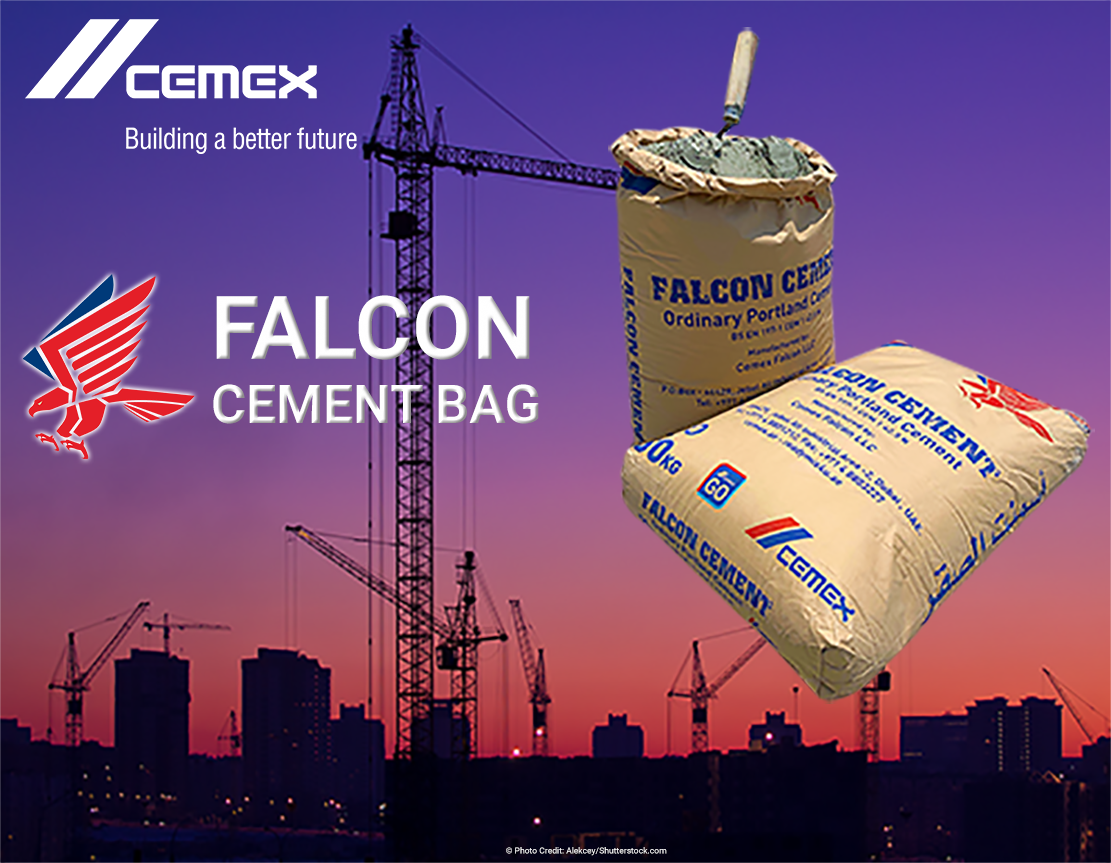 Read more info about Cement Bag
CEMEX Falcon has successfully introduced Ordinary Portland Cement bag to the UAE market. We are the only international brand that produces cement bags in Dubai. Available in bulk, 50-kg bags, and jumbo bags.