Application Description
What to look for when choosing concrete for swimming pool?
Shotcrete is one of the most ideal solution in the construction world used to build a concrete swimming pool. The flexibility of this type of concrete allows for the construction of a concrete pool structure of almost all sizes and shapes. CEMEX Shotcrete is a quick and efficient way to apply concrete in areas where it will be difficult to use standard concrete, such as building a swimming pool. The use of Shotcrete in the construction of swimming pool results to a more durable wall with lesser joints in between, in comparison to, the wall of a cast-in-place pool.

Featured Products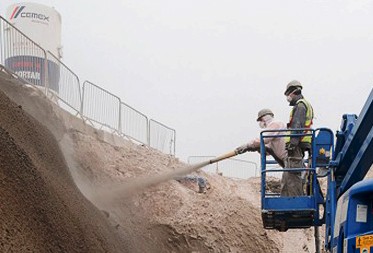 Read more info about CEMEX Shotcrete
CEMEX Shotcrete is a specially designed concrete developed for use with compressed air spraying equipment.