Application Description
What to look for when choosing concrete for a pool deck?
Decorative concrete pavements used for pool deck are one of the greatest trends in exterior design. They are colorful, elegant and delightful area surrounding the swimming pool, offering a safe, slip-resistant platform for walking, sunbathing, barbecue and other related activities.
CEMEX provides the desired appearance and color of the pool surroundings that complement the exterior of the villa and blend with the outdoor environment with our decorative concrete solutions. Our solutions are made through a perfect mixture of aggregates, binders, fibres and coloring agents.
Benefits of Decorative Pavements:
2 in 1: structural and decorative at the same time
Eliminating the need for tiles and floor coverings
Reduce execution time and manpower
Improve indoor environmental quality
Reduce maintenance costs, cleaning and long-term care
Guarantee endurance and durability against weather conditions (humidity, freezing, heat, and precipitation)
Offer a great variety of designs, colors, tonalities and textures
Exhibit good light reflectivity
Featured Products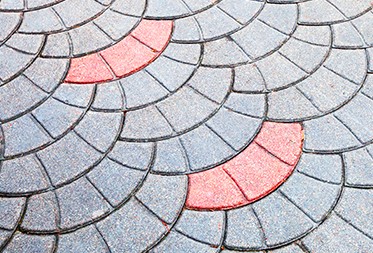 Read more info about Decorative Concrete Pavements
CEMEX DECORATIVE CONCRETE PAVEMENT is an efficient and very cost-effective solution that can be engineered to suit your project needs