Product Description
Our solution for your projects with a tight and very demanding finishing schedule.
Properties
A prefabricated panel that consists of three-dimensional steel wire mesh and polystyrene insulation foam. Once joined, you end up with a three-dimensional lightweight panel on which shotcrete is placed on both sides.
Benefits
Fire resistance up to 120 minutes
Acoustic performance up to 50 Db
Flexibility of design (No beam system required)
Superior K (0.084) value compared with concrete blocks
Increase site productivity by speeding construction time (120 m2 per day output)
Can score points for LEED or ESTIDAMA
Application
Load-Bearing Wall Panels
Non-Bearing or Partitioning Walls
Floor or Slab Panels
Items which cannot be vibrated / thickened
Technical Data
| | |
| --- | --- |
| Concrete Grade (N/mm2) | 15 to 40 |
| Slump (mm) | 150 to 230 |
| Slump Retention (min) | 90 to 150 |
| Maximum Aggregate Size (mm) | 5 |
| Typical Density (Kg/m3) | 2,400 |
| Supplementary Cementitious Materials | GGBS / Micro silica, PFA |
| Cement Types | OPC, SRC, MSRPC |
How to use
EPS panels are produced in factories and arrive at the jobsite preassembled ready for installation.
Rebar is installed in the foundation then the opening of the expanded polystyrene panels are prepared.
During the next step, EPS panels are installed following the design drawings.
After pouring the concrete at the top of the slabs, the panels are covered with shotcrete.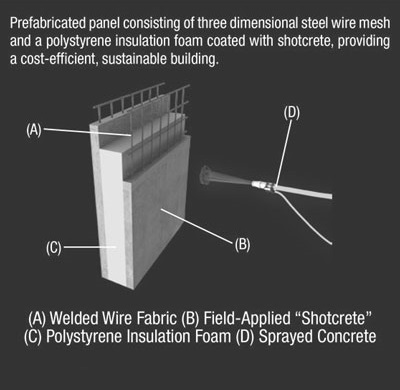 Performance footprint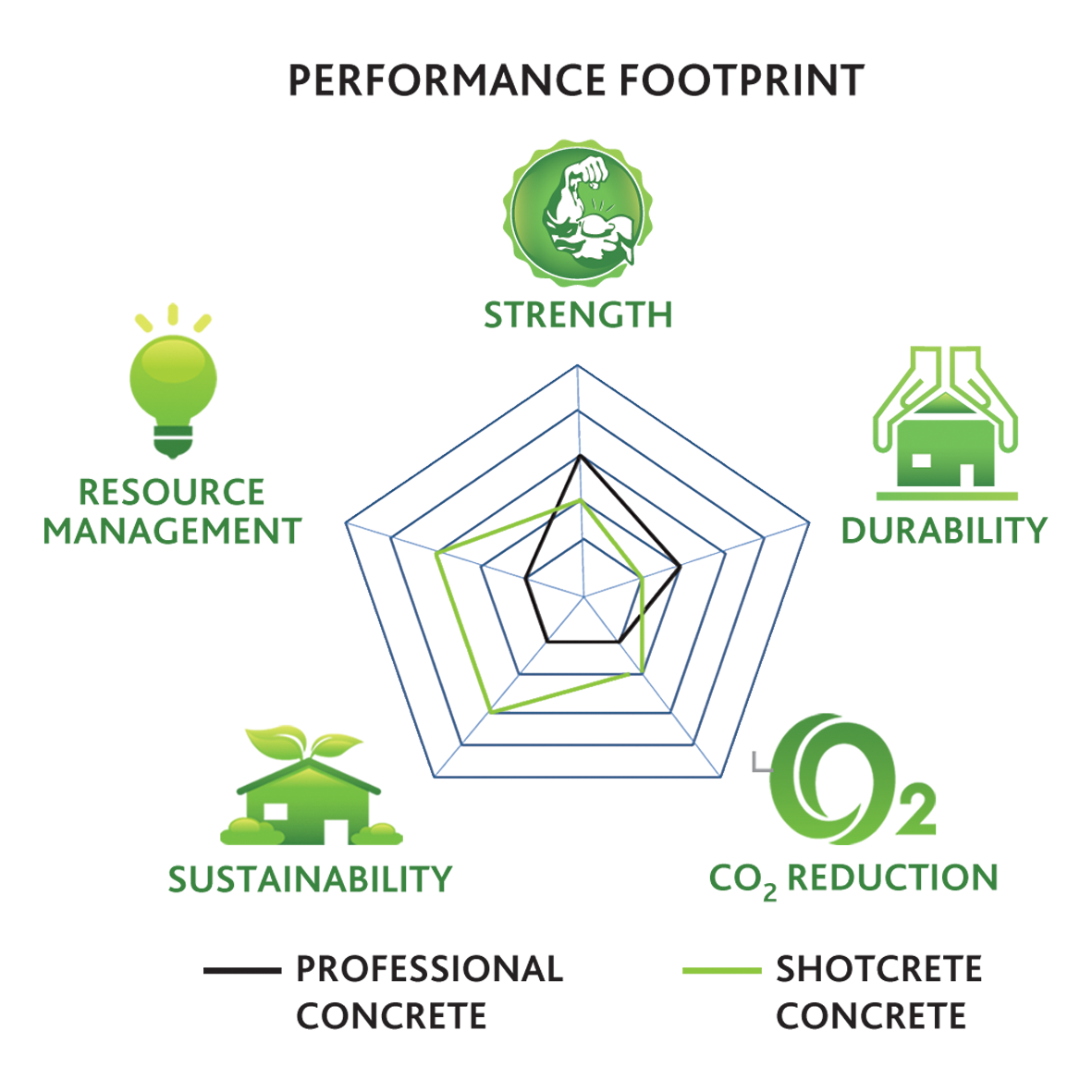 You have questions?
If you have questions, please contact our Product Specialist.