Product Description
CEMEX plasters are an ideal solution to providing a high quality, durable and cost-effective finish to structures. CEMEX plasters can be produced in a wide range of colours and our Turath plaster is specially designed to match the local traditional architecture, providing a natural appearance.
Properties
Delivered ready to use
Available in range of colours
Improved fire resistance (Structural)
Environmental friendly
Benefits
Mixed to the same formulation consistently
Eliminates plant and labour for mixing on site
Usable for a full working day
No need to paint
Will not fade, peel or flake like a paint
Color is consistent throughout depth of plaster
Application
Walls
Swimming Pools
Domes
Skateparks
Repairs of damaged concrete surfaces such as walls and structural members like beams, columns and connections
Technical Data
| | |
| --- | --- |
| Concrete Grade (N/mn2) | 5 to 20 |
| Durability (RCP, WP, WA) | Not required |
| Workability Slump (mm) | 75 to 125 |
| Workability Retention (Hours) | up to 8 |
| Maximum Aggregate Size (mm) | 5 |
| Typical Hardened Density (Kg/m3) | 2250 |
| Cement Types | OPC, White Cement |
| Supplementary Cementitious Materials | - |
| Colours | Grey or Coloured |
How to use
CEMEX ready to use plaster is supplied at a workability suitable for direct hand application to walls.
It is designed to remain usable for up to 12 hours from point of delivery. Working time may be reduced slight by very high weather conditions.
CEMEX ready to use plaster is delivered into 200 or 250 litre tubs, which can be distributed to the point of application on site.
Performance footprint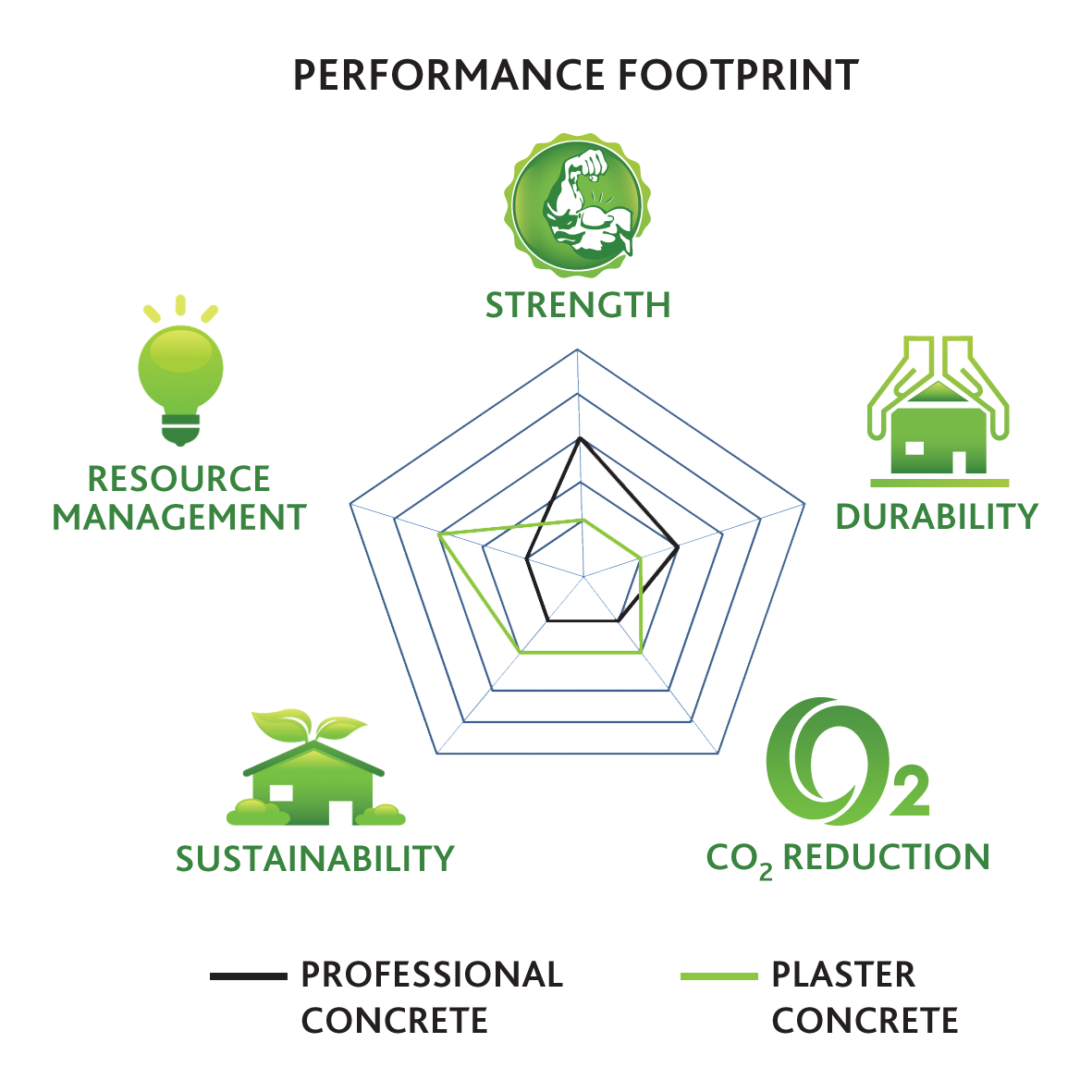 You have questions?
If you have questions, please contact our Product Specialist.